(Jan.'s winner's will be announced Sat Feb. 11th)
Happy Valentine's Day... I know it is bit early but still want to say it!
Everywhere I go I see hearts hearts and more hearts... Red ones, pink ones, white ones, candy, paper and plastic... just hearts hearts hearts. Which got me thinking each of us are passionate about something... each of us have things that we just put our heart into! Col 3:23 says
"

Whatever you do, work at it with all your heart, as working for the Lord...." Which leads me to this months challenge....
This months challenge is to scrap about something that you are passionate about.... something you are or did work at with all of your heart! It is okay if you dont want to scrap about yourself... it could be about anyone that has put all of their heart into doing something!
The scrap twist is to use a heart in or on your project....
DT LAYOUTS
(click on the DT member's name to hear more about their layout)
Here is my layout... I am so proud of my daughter especially when I see her work so hard to accomplish something... She wanted a trampoline so her father and I said she could have one but she had to earn it. We have a ton of marbles and we told her that we would give her a marble for every time she was good, kind and listened to her parents; when she filled a whole jar with marbles she could have a trampoline. She really put her heart into earning it.... and after 10 weeks she did it.
Wendy's layout and this is what she has to say about it.... "
I am passionate about expressing all the Lord has done for me through my violin playing, my writing and my scrapbooking."
Here is
Sherri's
layout and she shares..."
I am passionate about showing my girls that it's okay to step out of their comfort zones once in a while, and try something new. Two years ago I stepped way out of mine and joined an Adult Tap Class. I never want to stop learning."
This is
Jeannine's
beautiful layout and she says...."
I am passionate about being a mom. There is no higher calling than to raise a child to be a loving, caring, responsible person and to love God with all their heart, mind and soul. I love the relationship I have with our daughters and I wouldn't trade it for anything in the world."
Kline
created this layout and this is what she has to say about it...."
My mom's passion and love for our family keeps us together. From the cooking to the cleaning to the laundry, I really can't imagine calling our house a "home" without her."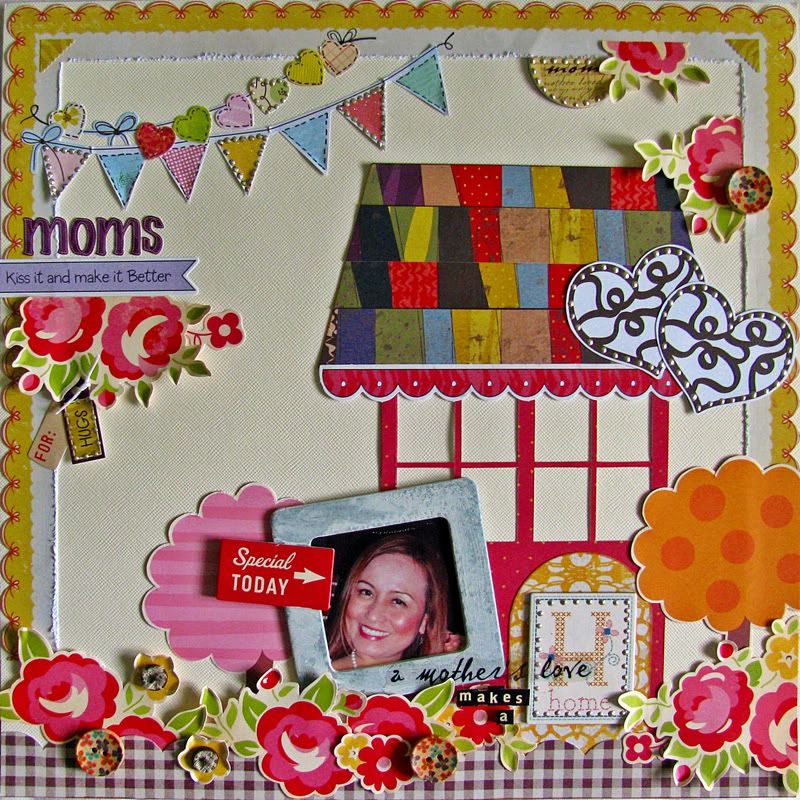 Roulien
created this stunning layout about her husband.... She explains "
My husbands love for our family amazes me!! It's such an unselfish love . . . always putting our well being before his own, loving us, taking care of us! It's more than love . . . it's passion!!!"
Lisa's
creative layout.... She says, "
God created me with an overwhelming drive to create and I'm always seeking to utilize that gift."
Our sponsor for this month is Nikki Sivils!!!!!!
Nikki Sivils, Scrapbooker is a scrapbooking company specializing in premium papers and embellishments that will make you smile. From whimsical designs to cute, cuddly creatures, Nikki Sivils designs straight from her heart hoping to inspire creativity and expressions of love and life.
Blog:
http://nikkisdoghouse.blogspot.com/
Website:
http://www.nikkisivils.com/
You can win an assortment of Nikki Sivils products and collections.... WOW!
All you have to do is complete the challenge and link it up by Feb. 29th...
And dont forget we will also be picking our top 3 layouts from this challenge!
Winner's will be announced the second Saturday of March....