Hello everyone! This is Jeannine and I'm here to share with you what this month's Word of the Month means to me. The word this month is "Inspiring" and for me the first thing that comes to mind is my husband, Dave. He inspires me in many ways but I think the way he inspires me most is how he can do anything he puts his mind to doing. He doesn't know the meaning of the word "can't" because in his mind, if he decides to do it, then it can be done because he will make sure it gets done. I've seen him take on things that I would never have guessed he could do and yet not only did them but did them with excellence... which is another way he inspires me -- anything he does, he does it with excellence. Not only do I feel inspired by him, but I admire him as well.
One of the things he decided to do was to start painting pictures using the Bob Ross method of painting. He's never taken a painting class in his life and the only way he knew how to do it this time was by observing Bob Ross on a program that came on TV each week. When he told me he was going to try his hand at it, I would never have guessed he'd produce the beautiful paintings he did. He truly is an amazing man. I've never met anyone like him and doubt I ever will again because he's one-of-a-kind. Hmm.... sounds like a good title for a scrapbook page!
Here are a few pictures of Dave painting that I wanted to share with you so you can see some of the many paintings he's done and maybe you can understand why this man is so inspiring for me!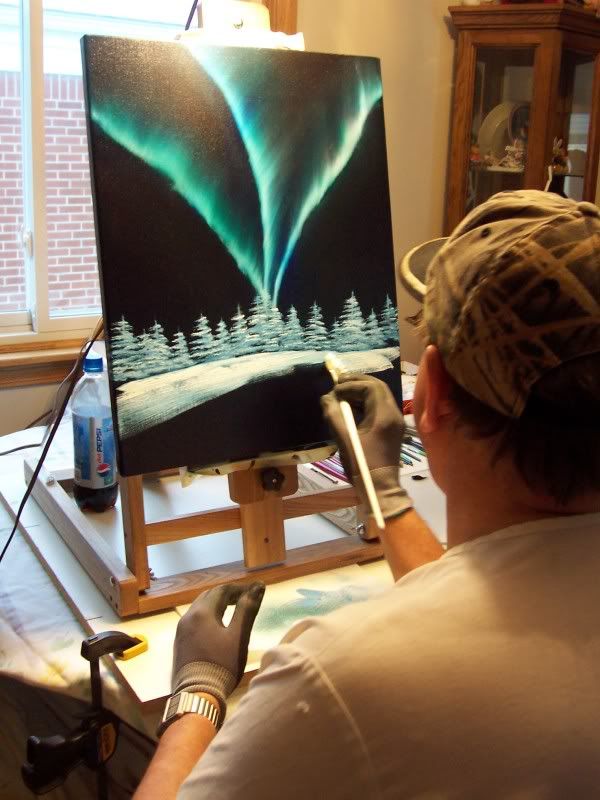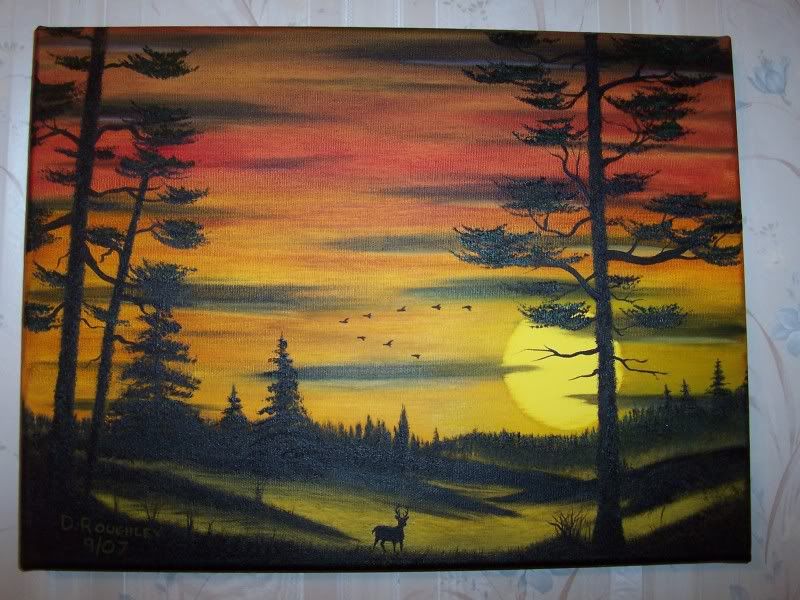 What does the word "inspiring" mean to you? We'd love to see anything you've created that focuses on something or someone that inspires you! Just a reminder that any projects submitted for the Word of the Month are not eligible for a prize, but we'd love to know who or what inspires you so please feel free to share with us!
Also, we have something fun coming up at the end of the month so be sure to check back!! Here's a little teaser to give you an idea. ;)