Hi there, it's Leigh here with another Scrapping Everyday Miracles challenge for you...
I was biking with my kids the other day: we had gone to the grocery store and were on our way home. The weather was so nice and I was enjoying a conversation with my daughter. And suddenly, I realized that, for a change, I was "enjoying the moment." I can so often get caught up in what's next on the agenda, or be thinking about other things, that I neglect to just simply enjoy the moment.
So here's Challenge #7: Create a layout that focuses on the miracle of the moment.
There's a quote on my Lululemon lunch bag that says: "Breathe deeply and appreciate the moment. Living in the moment could be the meaning of life." What do you think? ;)
Scrap Twist: Stamp on your layout.
Our sponsor for this is
42 Things
, a shop on Etsy which carries lovely ephemera-type embellishments. Just click
here
to check out their shop.
Here's the layout I made for this challenge:
And I placed my journaling behind one of the photos:
Here's
Roulien
's layout:
Here's
Lisa
's layout:
Here's the layout
Wendy
made: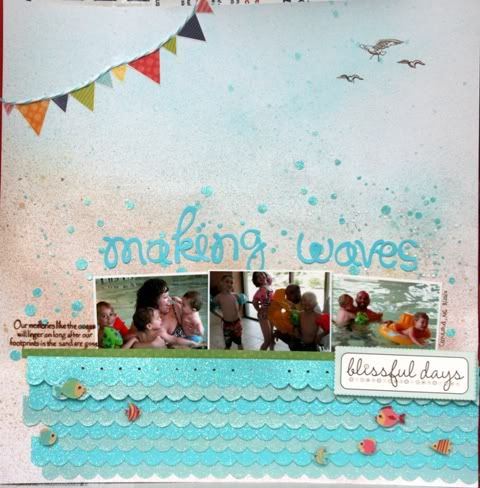 A two page layout from
Jeannine
:
Here is
Nicole's
layout....
I can't wait to see what everyone comes up with for this challenge! Please link your layout to this post by September 30th to be eligible to win a gift certificate from our sponsor,
42 Things
.
AND... not only do you have a chance to win a prize from our sponsor, but from all the layouts submitted for September's challenges the DT will pick their top 3 layouts. If you are our top favorite, you will win a spot as our Guest Designer for November!