Hello again, this is Jeannine! I must admit, I was a bit intimidated by this challenge. For me, inspiration isn't something that comes easily and it doesn't come frequently either and when I'm trying to get inspired, it's even more difficult. I guess God really wanted me to do this because he basically had it fall in my lap! How cool is that?! I was cleaning my desk off the other day and just when I was telling the Lord that I need his help with this challenge, I picked up some papers that were on my desk and this magazine from a year ago was underneath! (No, it hasn't been on my desk for a year! I dug it out recently because I was looking for something and never put it back. I think it's pretty cool how God did that for me though!)
So here's the magazine cover that inspired me...
…and here's the page I was inspired to create. (Since the journaling on my layout is a bit too long to share on this post, if you'd like to read it please visit
my blog.
I will be sharing the hidden journaling there.)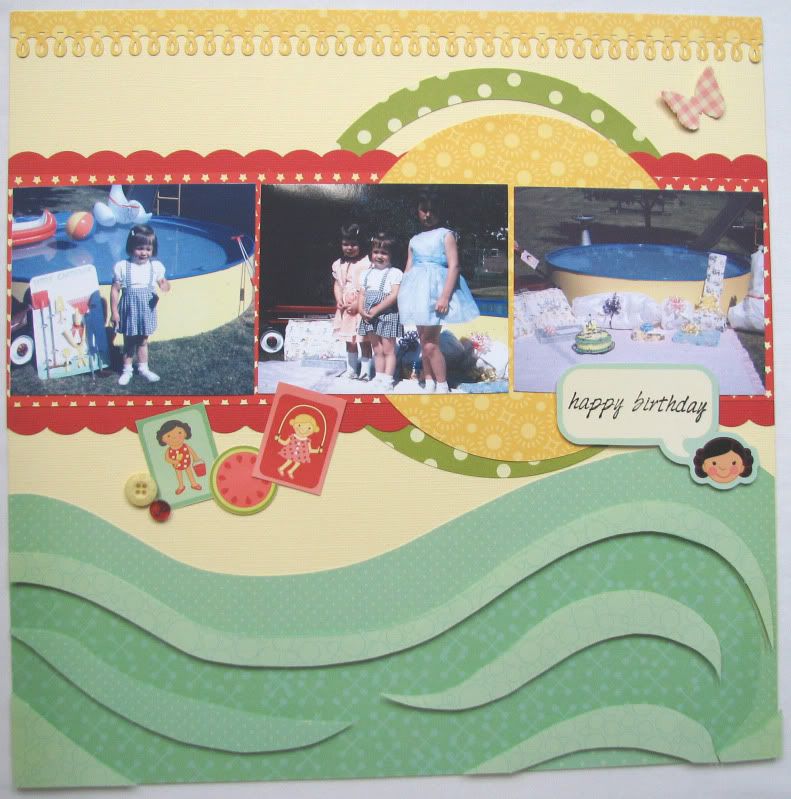 If this magazine cover inspires you to create a card, layout, or an altered item, please post a link to your project in the comments section of this post by
August 29th
and you'll be entered to win a prize from our sponsor!! We can't wait to see what you'll create!!