Hi it is Nicole... I wanted to let you know first how our challenges will work... every month there will be two challenges to help you focus on your everyday miracles from God... along with the theme there will always be Scrap Twist that you will have do/use on your project... Okay so on with the first challenge...
Hopefully you had a chance to hop with us this last week and check out the DT and their really wonderful work. Each of the Design Team members made a layout showing God is doing in your life focusing on the little things....those everyday miracles! Now it is your chance... your challenge is to focus on your own everyday miracle.
What is an everyday miracle?
An everyday miracle is something maybe you would have overlooked... something maybe we havent looked at that way before... or something simple that reminds of us of how great our God is... It is that hug from God that says I'm here.... It seeing God in the simple things... everyday He has miracles all around us we just need to take the time to look....
Let's focus on the little things!
.
Don't forget our

Scrap TWIST

!
Scrap Twist:
Please use
c
omputer journaling to journal
and
paint/mist
. Computer journaling doesnt have to be just journaling that you print from your computer... it can embellishements that have pre-printed journaling on them. For example a sticker that has the perfect quote on it... or a diecut tag that has something meaningful printed on it... so in short make it yourself or use something pre-made.
The paint/mist is self explanatory and easy I think!
You can make any kind of project that you would like... a layout, cards, album, or off the page project... we do ask that if you decide to make cards that you would make at least 2 cards per entry.... you can enter as many projects as you would like....
For every project you complete for this challenge you will be entered to win a
They have the cutest felties... You can click here to check out the store.... The design team members were blessed to be able to use them in our projects...
Here is my layout... the little thing I focused on was how I met my friend Ellyne... I couldnt be more thankful for Ellyne... It was truly one of God's everyday miracles when I met her. I felt no one understood what it was like to come from California and live in Norway above the Arctic Circle. I wished so bad I had a friend I could talk to about the differences, the horrible weather and things back at home. God not only gave me a friend from the US that I could talk to about things but she is from the same place as me.... you can call it coincidence but I call it a miracle!
DT examples
Each of the DT members have had a lot inspiration if you would like to know more about their layouts... please click on their names so you can visit their blogs.
Focuses on time with her daughter... the bird is just so cute playing with the butterflies
Focuses on the miracle of spring... and has a beautiful verse from the Bible...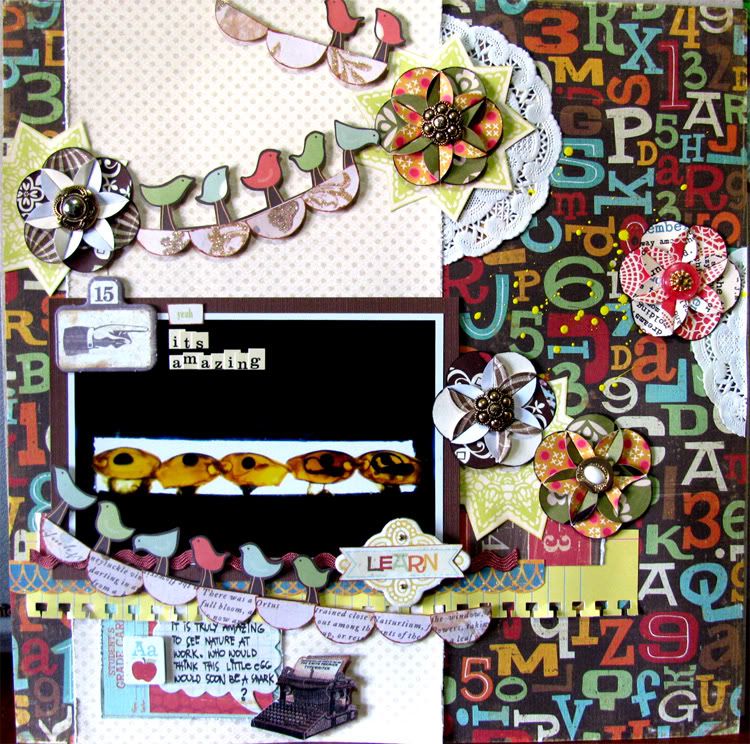 A families love is definitely an everday miracle!
Our Guest Designer example:
Amanda:
Finds such joy in her daughter finding delight in the little things....
Please link your layout to this post by
June 30th
.... and you could win a prize from our lovely sponsor Crafty Girl.... remember to stop by and check out all their fun products.
Not only can you win a $15 gift certificate from Crafty Girl Crafts but from all of the layouts submitted for June's Challenges the DT will pick their top 3 layouts.... and if you are our top favorite you will win a spot as our Guest Designer for August.
Wow! that is a lot of prizes!!!!!!